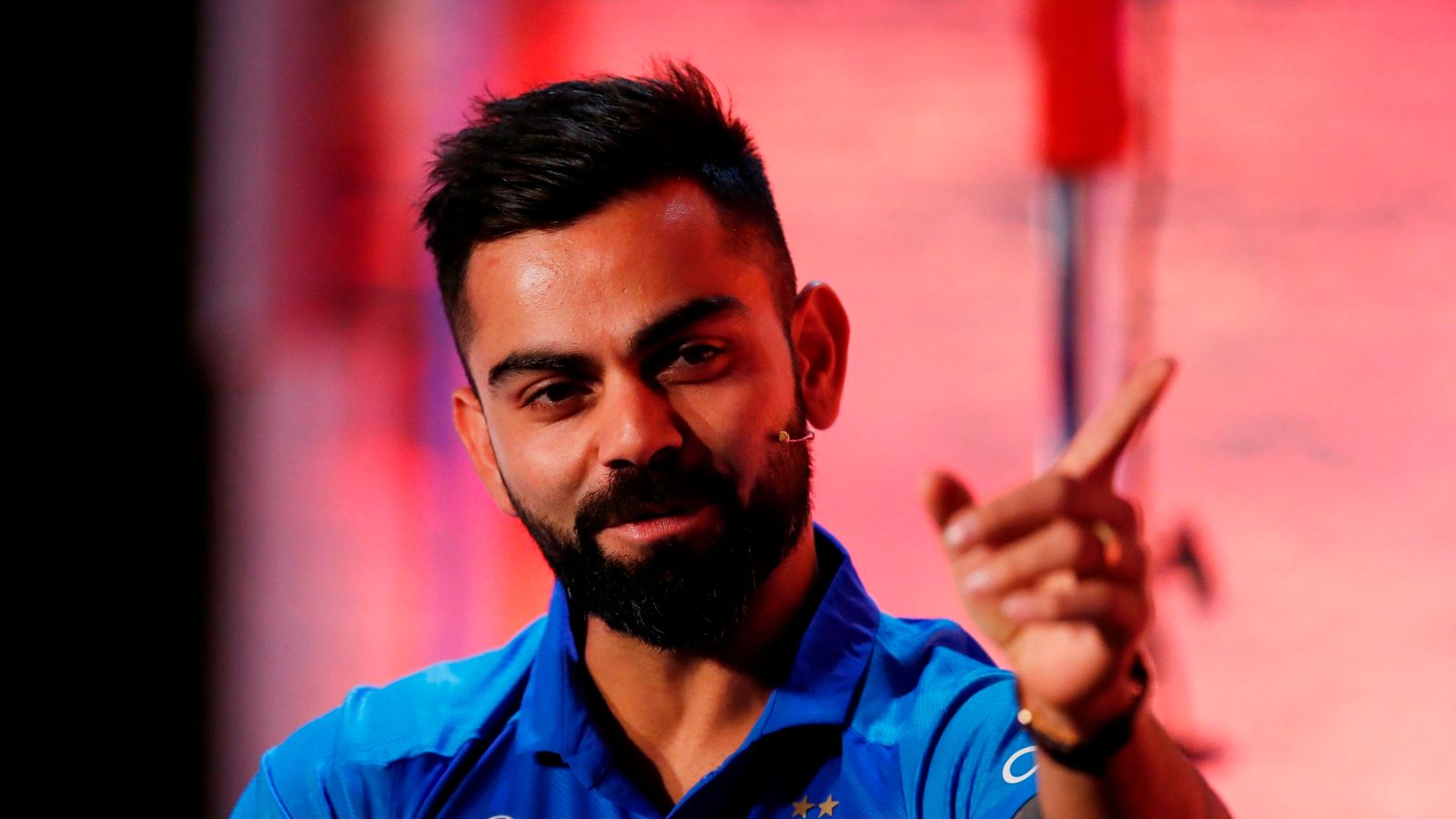 Indian captain Virat Kohli has praised Afghanistan's spinner Rashid Khan and said that he is a fantastic bowler who is not easy to play. Kohli also said that he is ready to play against this mystery spinner though.
Kohli said this while replying to questions during the 'Captain's meet' program in London. On the question asked about Rashid, Kohli said, "It has been three years, I have not played him internationally. I want to play against him. He is the best bowler. His strength is his speed. Whenever the batsman thinks it then the ball comes on the bat. Plus their variations are also fantastic. It is difficult to catch them. '
Kohli said that Rashid's balls have art like fast bowlers and that makes them dangerous. The Indian captain said, "He looks like a fast bowler. I am ready to play him in this World Cup. '
Kohli said that he is feeling very honored to be the captain of the team in the World Cup. According to Kohli, it is a matter of honor for me to captain the Indian team in the World Cup. All teams are excited to play the first match. After that, we will know how to go ahead in the tournament and where to work. '
India has to play its first match in the World Cup against South Africa on June 5. Before that, India has to play two practice matches. India also has to play against Pakistan on 16 July in this World Cup. When Kohli was asked about this high voltage match he said that it is like a common match.
Kohli said, 'I think everyone is waiting for the India-Pakistan match. We have always said this thing. If you ask the players, then this match is different from fans to fans. Yes, we also feel adventures, but when you step into the field, it becomes very professional. '
Kohli said, 'It's like the rest of the matches for us that we want to win. Yes, this match brings stress because the atmosphere in the stadium is different. But it is only cricket's game for us when we go to the field. We are constantly saying this and this is the truth. '