The Royal Challengers Bangalore (RCB) have been known to be underperformers in the Indian Premier League (IPL), despite having had great players in their squads. From Anil Kumble and Rahul Dravid to Virat Kohli and AB de Villiers, the side has been full of superstars but has never managed to win the title even once.
Here are five current Indian stars who were also part of the RCB once:
#1 Bhuvneshwar Kumar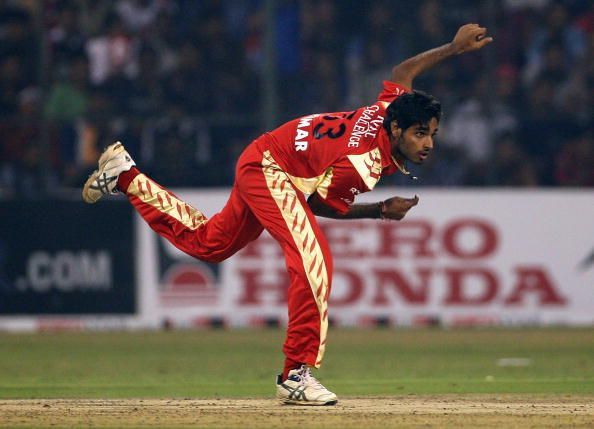 India's swing king Bhuvneshwar Kumar was once part of the Royal Challengers Bangalore, a side known for not possessing a great bowling unit. He was part of the RCB side in 2009 and 2010, the first two editions, but did not get a chance to play even once in the IPL.
He played one game for RCB in the Champions League T20, against the Delhi Daredevils in 2009, and did not pick up any wickets. His IPL debut came in 2011, for the Pune Warriors India. His India debut happened next year, in 2012.
#2 Manish Pandey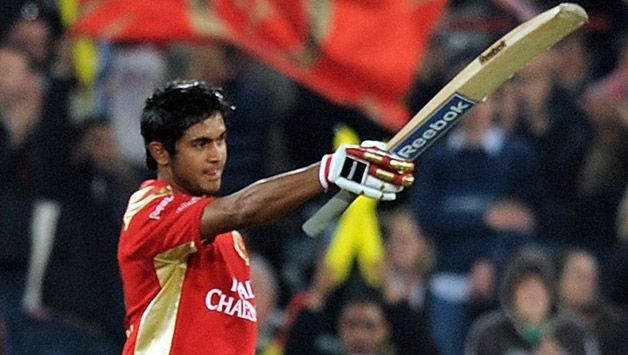 He is remembered in the IPL as the first Indian to score a century in the tournament – he achieved the milestone in South Africa in 2009. He was only a teenager then and has evolved to be one of India's match-winners in the middle-order and has played for the Pune Warriors India, the Kolkata Knight Riders and now the Sunrisers Hyderabad.
Because of his batting style, which is not conventional but effective, he can play in the middle order, getting crucial runs towards the death. In total he played 24 games for RCB, hitting 569 runs at an average of 31.61.
#3 Dinesh Karthik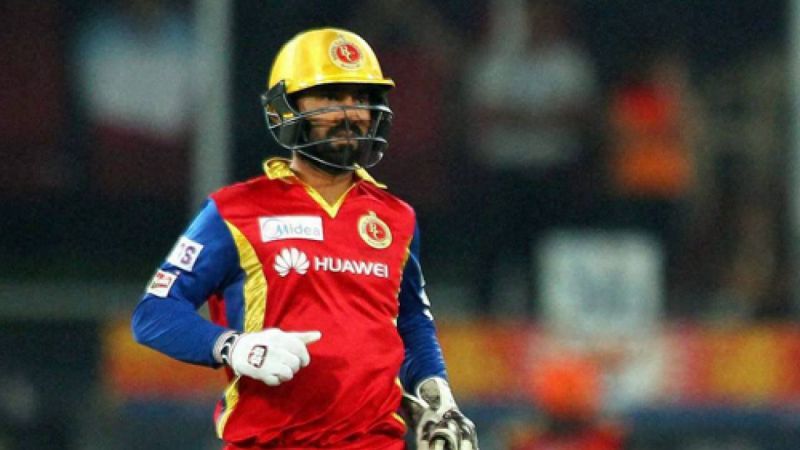 The IPL veteran Dinesh Karthik has played for a number of IPL teams, including the Royal Challengers Bangalore. The wicketkeeper-batsman was a part of the RCB side in 2015 but had a terrible time with the bat.
Under Virat Kohli's captaincy, Dinesh Karthik played 16 games in 2015 but scored only 141 runs at an average of 12.81. He also took 14 catches and 4 stumping which is his best in the IPL so far.
Source: Sportskeeda