Saina Nehwal has been there for more than a decade now. Over the years, the star shuttler has faced many worthy opponents and has gotten the better of most of them. However, there is one particular shuttler whose code Saina hasn't been able to crack — Tai Tzu Ying.
"I think all of us are struggling with that code, not only me, I can see many of us are struggling. She is a very, very tricky player, not a simple player. Her every shot is a deceptive shot, you will go mad playing against her if you are not strong enough. She can make you go mad at any point," Saina said on the sidelines of a felicitation ceremony of the Commonwealth Games medal winning shuttlers by the Badminton Association of India.
However, she hopes she will be able to break the 'Tai Tzu Ying code'. "One or two matches, and I am sure I will be able to handle it," the double gold medallist in Gold Coast said.
Indeed, most of the shuttlers, veterans or rookies haven't been able to get the better of the Tai Tzu; signalling that there is a very good reason the Taipei shuttler has dominated the circuit for the last couple of years. Saina, herself, pointed out the reasons as to what made Tai Tzu so special.
"If you have a 20-shot rally with her, at least 17 shots will be with a lot of good flicks, good hand stopping movements, which only people on the court can understand. Only when you are on the court you can understand how much you are stopping and moving. And that stop-moving (style) is so difficult that it makes you tired in two games and the third game is a challenge with her.
"That is why she is there for long because she knows her strength that she is very good with her hands, and her strokes, she had to improve on her fitness and she has done that too. So she is now moving freely, picking up those difficult shots and making us struggle in the next shot," she said.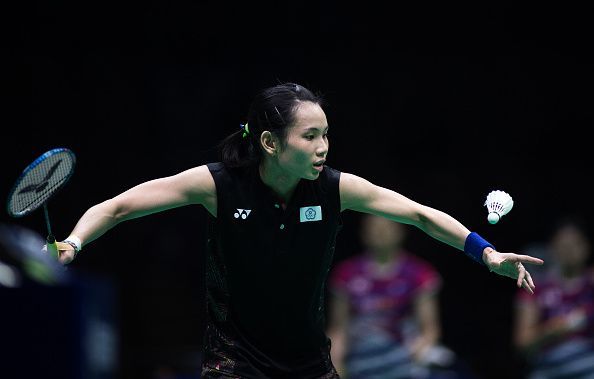 Most recently, Saina came across Tai Tzu, when the pair took to the court at the Badminton Asian Championships. The Indian shuttler came the closest, that she has been able to in the last few years, to solving the riddle that is Tai Tzu but eventually lost to the top seed by a score of 27-25, 21-19.
Saina admitted that the reason she lost was due to the dynamic game of Tai Tzu, "It was a matter of last two points when she was a little bit more aggressive and I did not realize that. She suddenly changed in the last two points. That was what happened in both the games. I was leading in both the games. I should have been more alert in the last few points. She is really smart and I found it this time that she really wants to do well in the last few points."
The 28-year-old, who herself has been on a good run recently, won't let that particular loss affect her. She says she's on the right track and a win against the world number 1 would have helped her confidence, "I am going strong, going well and this match, if I had won against Tai Tzu, would have given me confidence."
Saina has faced difficulties against Tai Tzu in the past but her latest performance against the Tapei shuttler indicates that she is close to breaking the code. She is on the right track as well, after a period of injuries and bad form had delivered a setback. The Indian recently claimed the gold medal at the Commonwealth Games and has moved back into the Top 10 and she will be looking to continue her good run in the upcoming tournaments.
Source: sportskeeda